***Final deadline for Christmas orders is December 10th. All orders placed after the 10th are not guaranteed to be delivered by Christmas, but they still might get there!! Thanks for your support!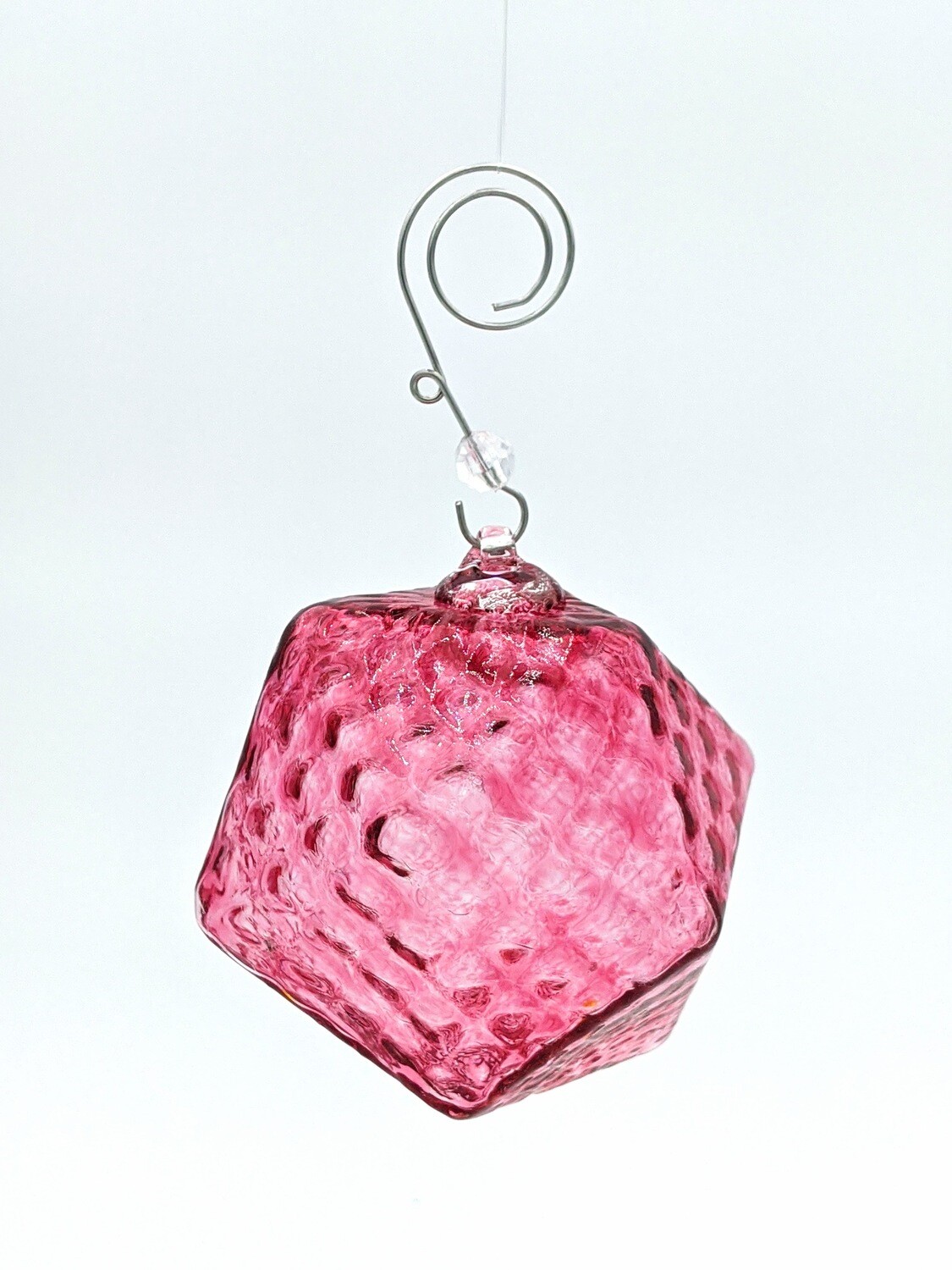 Icosahedron Ornaments
SKU 00501
Product Details
These handmade icosahedron ornaments come in 6 different colors! They are about 3.5" in diameter or roughly the size of a baseball.
Pink Ruby
Iridescent Black/Blue (second photo)
Iridescent Purple/Brown (third photo)
Copper Blue
Iridescent Gold
Silk White (finally got a decent image of it!)
These are made by blowing molten glass into a 20 sided fabricated metal mold. Once the shape is complete the hook is quickly added and then left to cool in the annealer for about 10 hours.
Save this product for later