***Final deadline for Christmas orders is December 10th. All orders placed after the 10th are not guaranteed to be delivered by Christmas, but they still might get there!! Thanks for your support!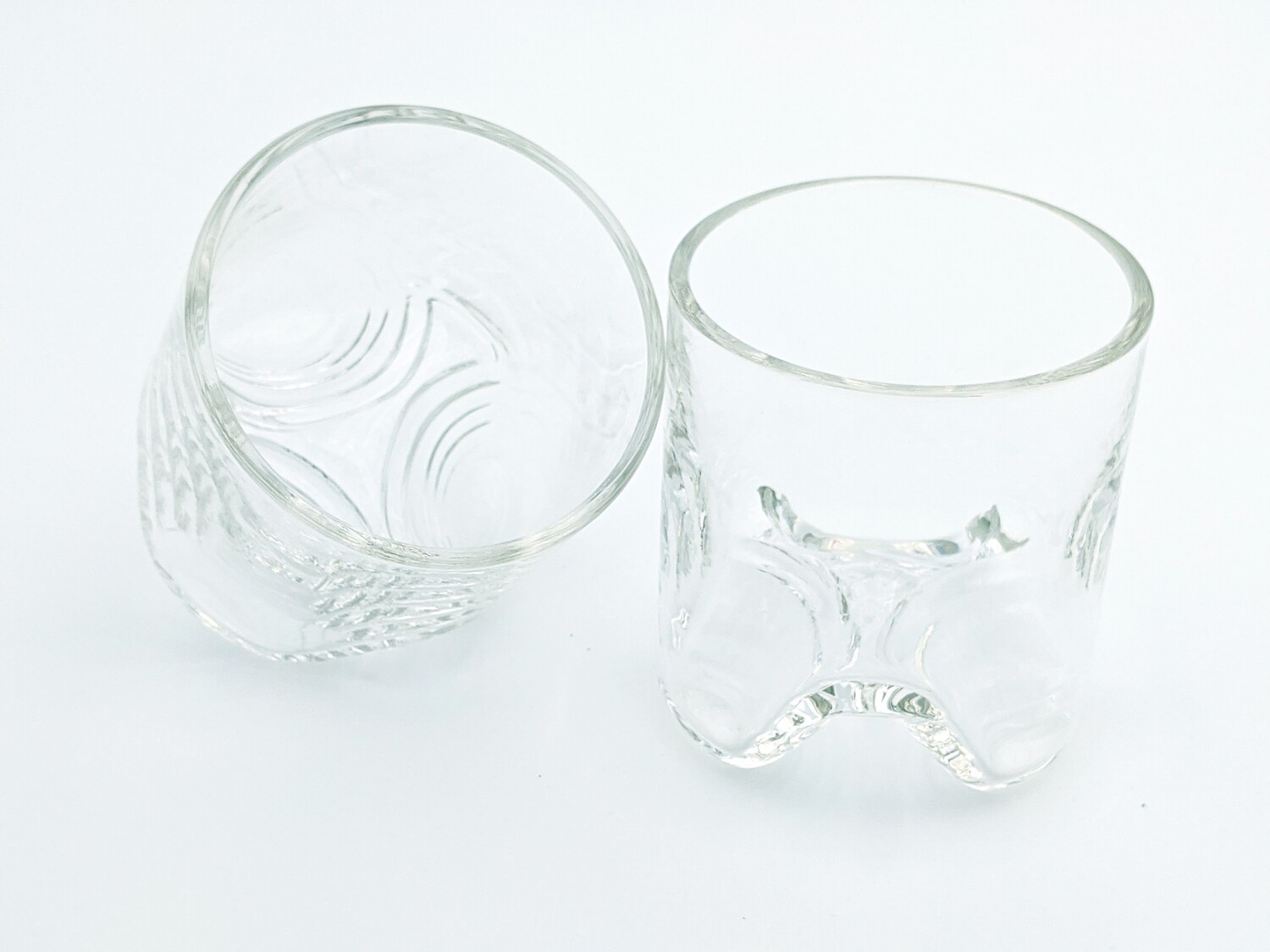 Rocks Glasses
SKU 00102
Product Details
These handmade rocks glasses are made by blowing molten glass into a CNC graphite mold. Once they are formed hot, they are cooled and finished by cutting and polishing the top lip.
3.25"w x 3.5" h
Dimensions may vary slightly.
Holds about 8oz.
Please allow about 1 week for fulfilment
Save this product for later